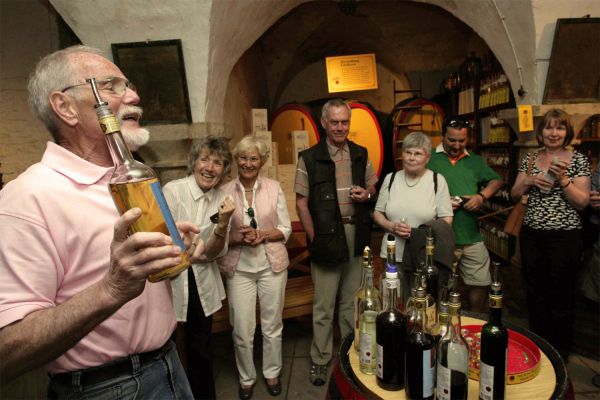 Book our taster tour now!
No prior registration is required for the public appointments.
For groups bookable at any time at the desired date.
Learn about the tradition of the centuries-old monastery distillery during a taster tour and pay a visit to the old distillery. Our monastery guides will explain to you how noble brandies and liqueurs are created from our own wheat grain and water. A selection of 10 spirits can be tasted afterwards (included in the price).
For more detailed information on one or another topic, we recommend our special tours below.
General guided tour for individuals without advance booking at fixed times:
Tuesdays, Thursdays,
Saturdays, Sundays and holidays always at 2 pm
Group tours can be booked at any time at the desired date.